WHAT WE DO:
We exist to declare + demonstrate the gospel to everyone, everyday, everywhere.
HOW WE DO IT:
Reach up [love God]
Reach in [serve others]
Reach out [share Jesus]
WHAT WE VALUE:
1. Grace
Grace isn't a bunch of rules for us to keep. Grace is a Person living His life through us. It's the adventure of life shared with Christ. (Gal. 2:20)
2. Vision
God is big, so we dream big. We will never insult God with small thinking + safe living.  (Is. 55:8-9; Eph. 3:20)
3. Local Church
We will invest our lives to build the local church. The church is a big deal to God + a big deal to us.  (Matt. 16-18; Heb. 10:24-25; 1 Cor. 12:19)
4. Diversity
Diversity is not a reality we tolerate, but a gift we celebrate. (Gal. 3:28)
5. Generosity
We will lead the way with irrational generosity. We truly believe it is more blessed to give than receive. (2 Cor. 9:7-8)
6. Belonging
The church isn't a building; it's a community. We will find our significance through our relationships. (Acts 2:42-47)
7. Fun
We will enjoy the journey; laugh hard, loud + often. (Ps. 126:1-3)
8. Multi-Locational
We will live for the bigger picture, taking action in communities of faith, locally + globally. (Matt. 28:19)
9. Excellence
We will reject complacency + always bring our best, honoring God + inspiring people. (2 Sam. 24:24)
10. Creative
If we are going to live out our mission, we must unleash the creative potential God has placed in us. (Rom. 12:6)
OUR MODEL:
Multi-Locational (One Church – Multiple Locations)
Through weekend + weekday locations the gospel is preached + taught live by a campus or city pastor covering the same content churchwide.
Ben + Kim Dailey, Lead Pastors of Calvary Church, are known for their love for the gospel, creative style of communication, + non-conventional ministry. They reach one of the most culturally diverse congregations in the nation + their unique ministry approach, + heart for the unchurched, have produced an atmosphere for record growth.
Ben is the author of "Collide: When Your Desires Meet God's Heart" and "Limitless": The Life You Were Meant to Live. He has also served as a church planter and ministry consultant. Ben + Kim oversee Gospel Circle of Churches + Ministries, which is a relational onramp to both Calvary Church + Ben Dailey Ministries.
Ben + Kim have been married for twenty-six years. They have three children, Kyla and Marcy (son-in-law), + Kade, who also love serving at Calvary Church.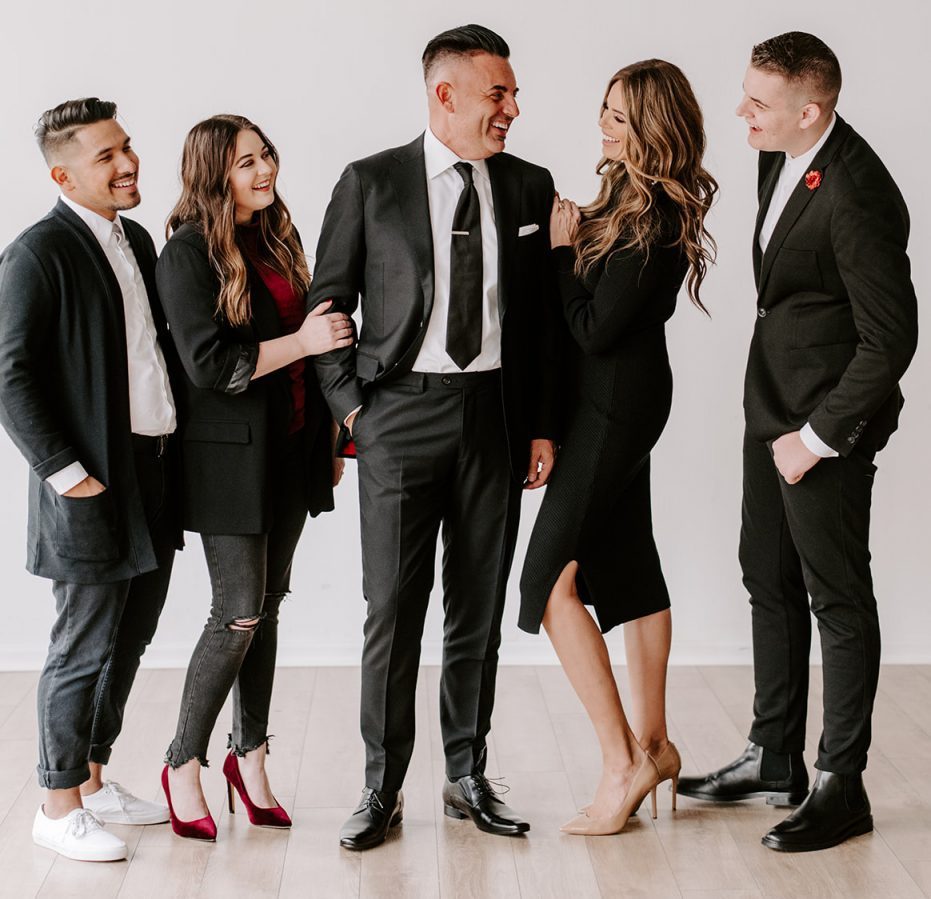 OUR LEADERSHIP:
Ben Dailey | Calvary Church, Texas
Tony Miller | The Gate Church, Oklahoma
Greg Ford | One Church, Ohio
Ashley Terradez | Terradez Ministries, Colorado
Garry Page | Calvary Church, Texas
Jacob Coronado | Calvary Church, Texas
Kay Kayembe | Calvary Church, Texas
Pastor Emeritus:
Pastor J. Don George | Calvary Church, Texas